Posted by Kayla Cardona on Jan 17th 2022
Reduce. Reuse. Recycle. With New Year's resolutions fresh in your mind, be inspired to put your Grether's Pastilles tins to use around the house, in the car, at work, or even in your purse. After enjoying your deliciously crafted pastilles, here are some creative ways to reuse your empty tin:
1. Crayons
Tapping into your artistic side this year? The 3.75oz tin is the perfect size for holding a 12-pack of freshly, sharpened crayons and can be a great (and beautiful) way to organize your art and crafting supplies.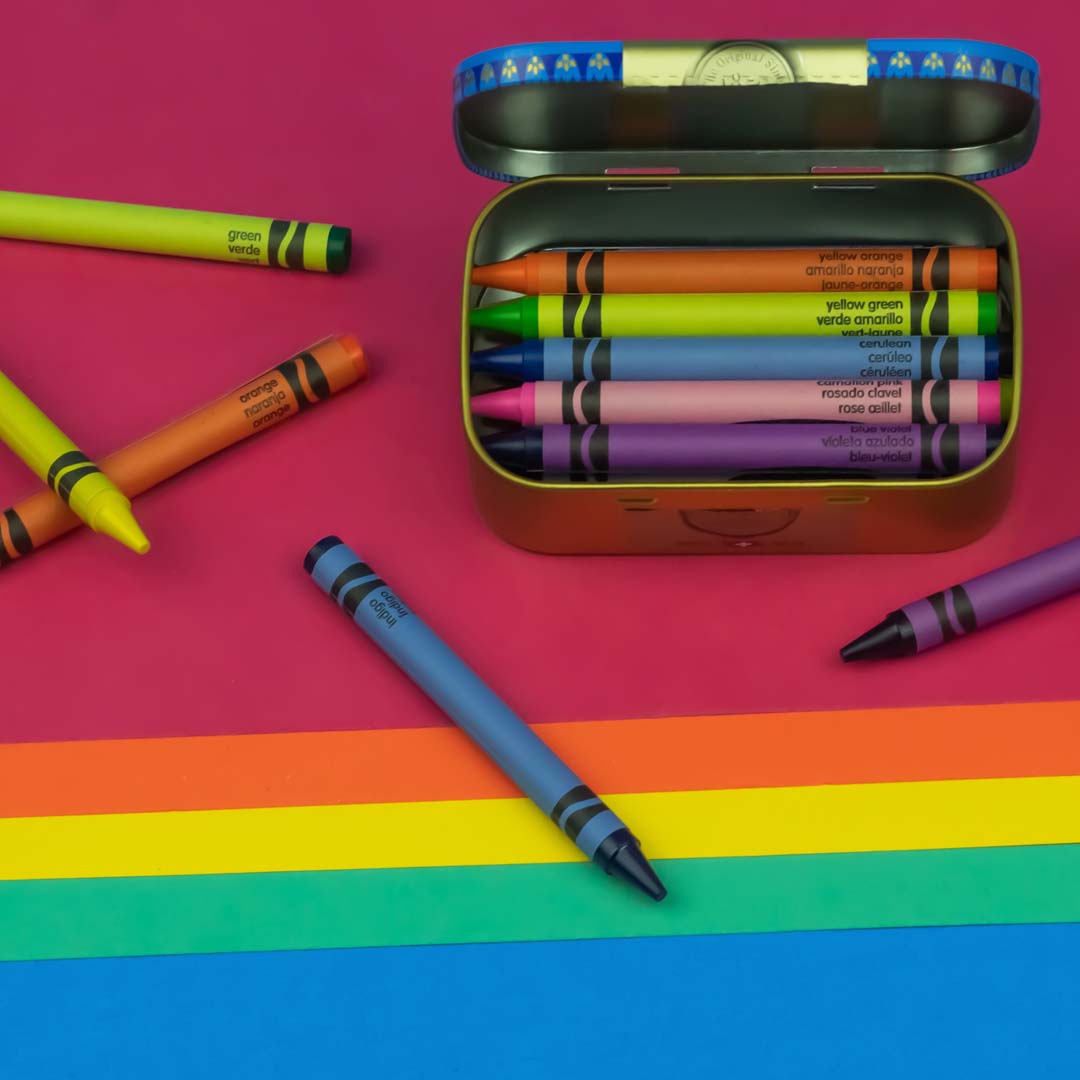 2. Hair Accessories
An empty Grether's tin is the perfect solution for organizing your hair accessories. No more hair ties and bobby pins randomly in your pockets and purse! Reuse your tins to protect your sanity and the planet by using your Grether's tin for your hair supplies.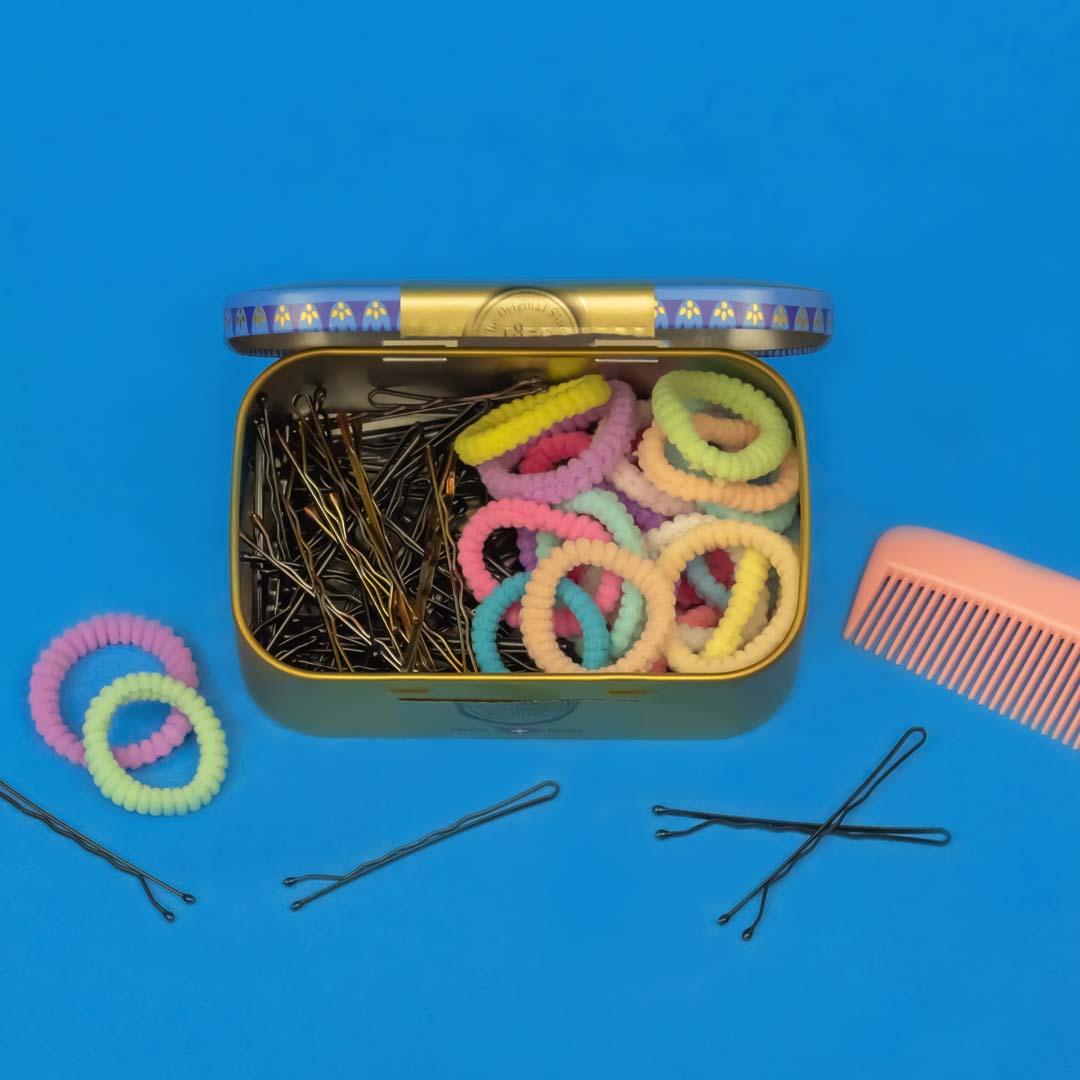 3. Mani-Pedi Kit
Make sure to make time for a little self-care this year. Grether's Pastilles helps you care for your throat and voice, and when the tin is empty - fill it up with something else that helps you treat yourself. The 3.75oz tin can fit your favorite self-care needs, such as: nail polish, nail clippers, mini nail files and cotton balls.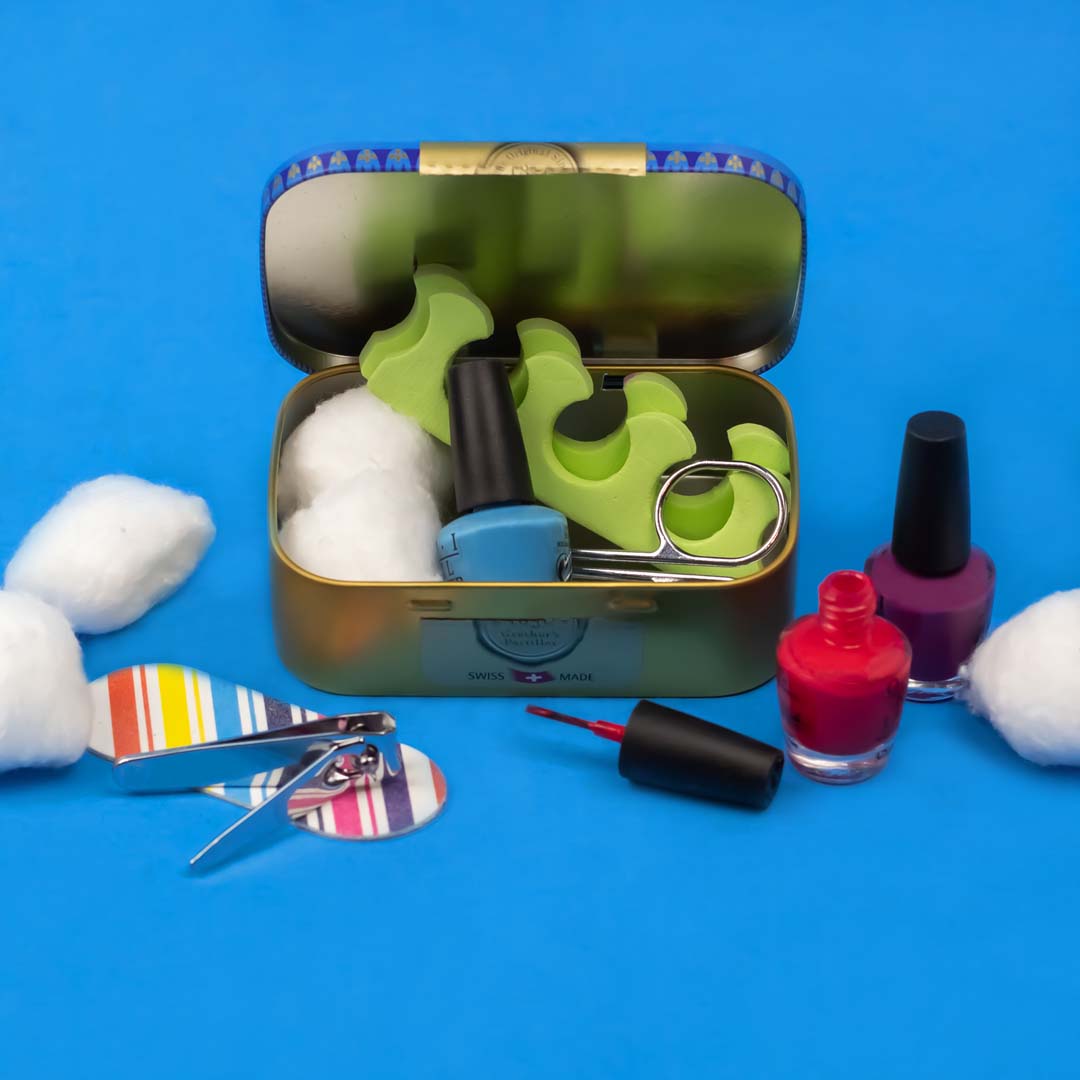 4. First-Aid Kit
A golden tin filled with pastilles is like a first aid kit for your voice. So, once the pastilles are all enjoyed, be inspired to keep the golden tin around by filling it up with band-aids, cotton balls, tweezers and anything else you need to make the perfect first aid kit.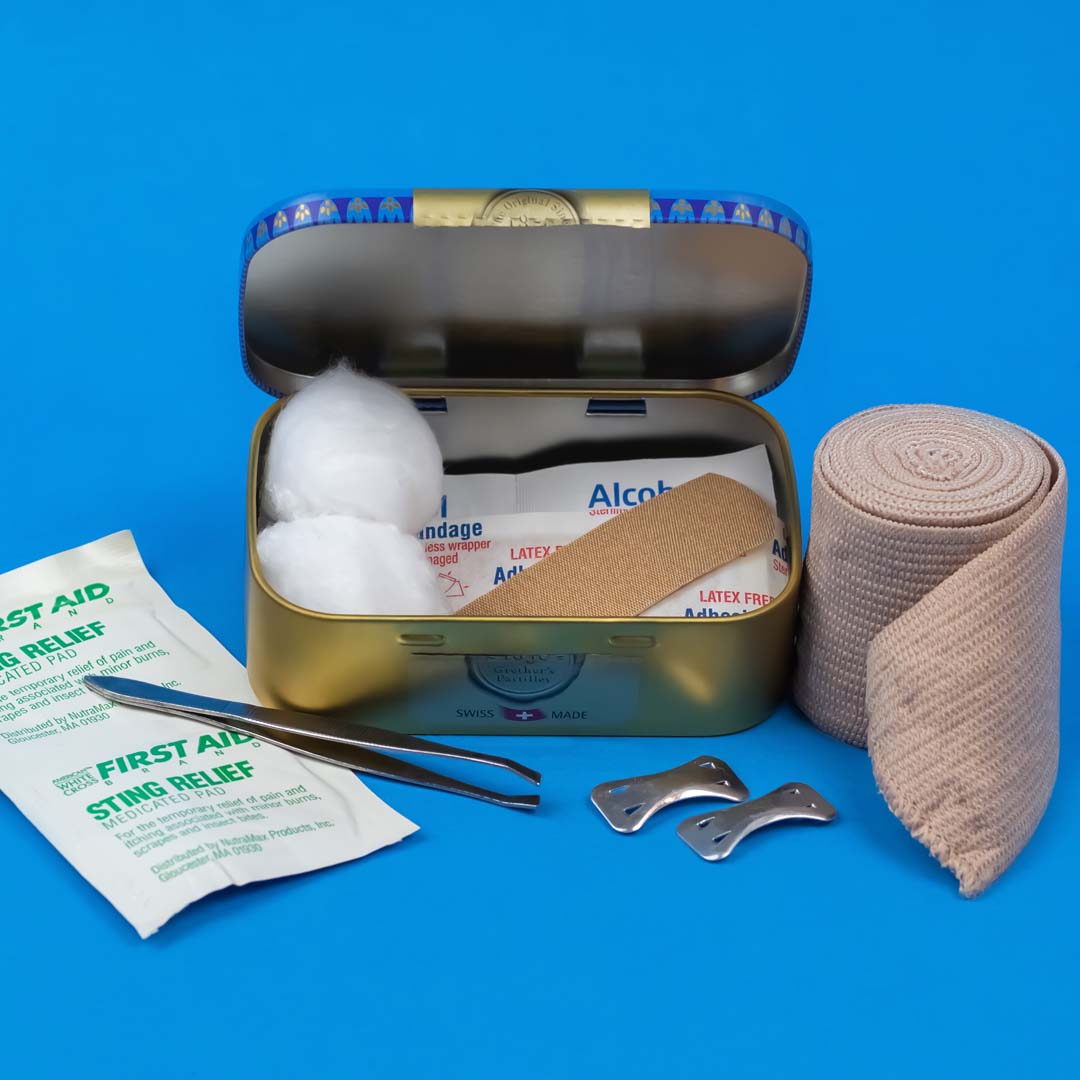 5. Sewing Kit
An empty Grether's tin makes a great container for your sewing tools because it is sturdy and spacious. Create a DIY sewing box with your empty tin and fill it with all your necessities, including: needles, push pins, thread, buttons and more!
6. Office Supplies
Get your office space organized! Fill your empty Grether's tin with paper clips, USB ports, pencil sharpeners and other office knick-knacks to get rid of any office clutter.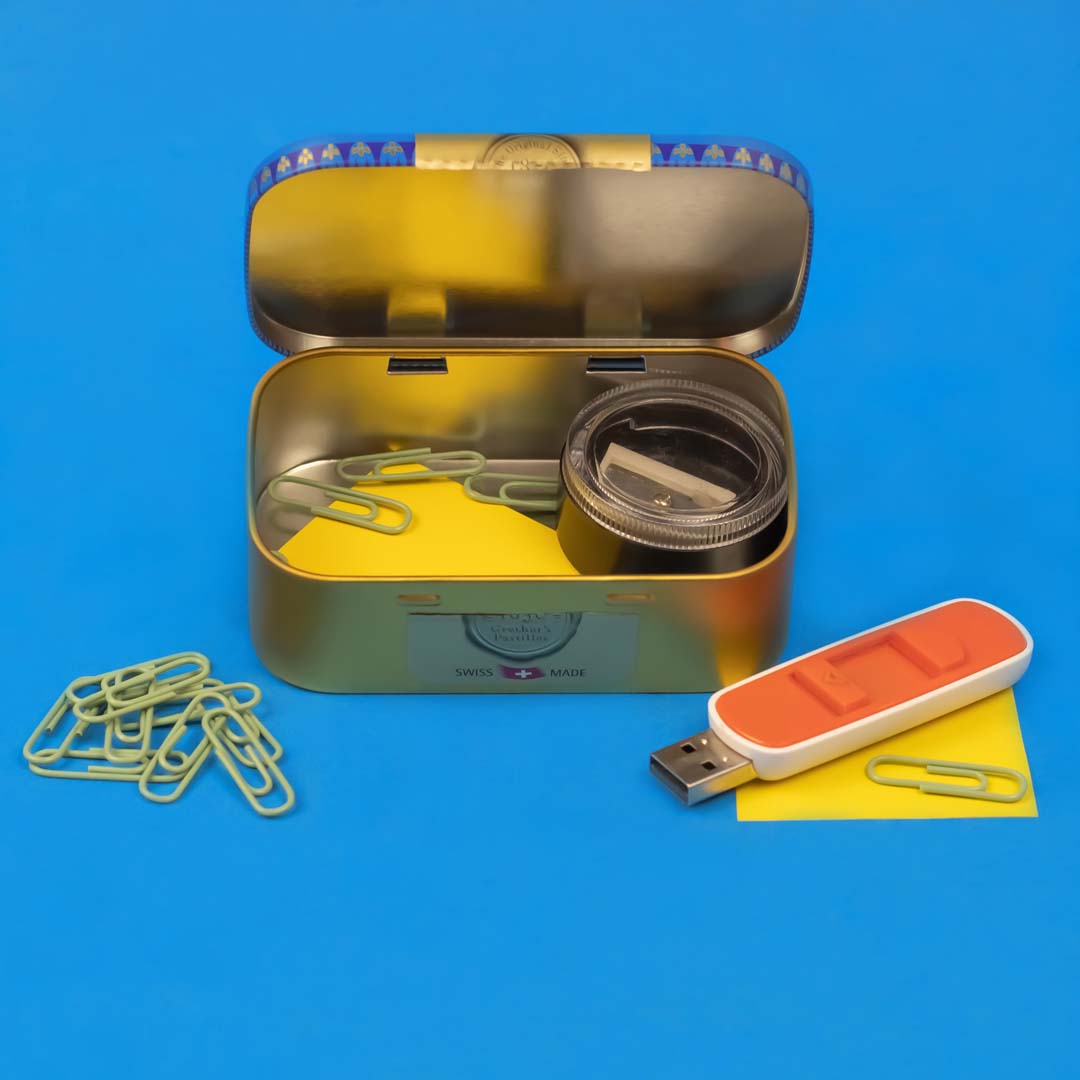 Do you have your own creative way of using your empty tin? Share how you re-use your Grether's tins and tag @gretherspastillesusa on Instagram to get a coupon code sent directly to your inbox!